The Specialists for Hardwood Floors in Carbondale IL
Free Consultations – On-Site Estimate
New Hardwood Floor Installation
Engineered Flooring
Sanding – Stripping – Polishing Hardwood
Hardwood Floor Refinishing & Recoating
Screen Buffing & Coating
Custom Staining – Screening
New Wood Floor Installation
Pre-Finished Engineered
Unfinished Flooring
Sub-Floor Preparation
Carpet Removal & Disposal
Floor Staining
Flooring Repair
Floor Stripping
Damaged Boards Replacement
Base Shoe Installation
Stair Installation
Stair Refinishing
Waterproofing & Restoration
Floor Maintenance
Dance Floors
Gym Floors
More…
Design Consultation for Hardwood Floors
If you have considered installing new hardwood floors, there are several factors to consider, and if you're inexperienced, you may miss some of the details that can affect the outcome of the refinishing, restoration, or installation process. To avoid any disappointment, we recommend that you take advantage of our free design service, which will guarantee your satisfaction with our services.
Our team has helped many homeowners in Carbondale, Illinois, enhance their homes with stunning hardwood floors, and we have the expertise to assist you in making the best decision for your home. Contact us today to schedule your free design consultation.
What to expect from a design consultation
Complete Assistance – We'll guide you every step of the way, from start to finish. We understand that the process can be complicated and frustrating, but we're here to answer all your questions and ensure that the design fits your style and budget.

Personalized Service – We provide personalized service to cater to your unique style and home. Your ideas will be heard, utilized, and incorporated into a custom design that results in beautiful hardwood floors.

Custom Design – Our team will provide a custom design that incorporates everything we discuss in our consultation, ensuring that your flooring is unique to you.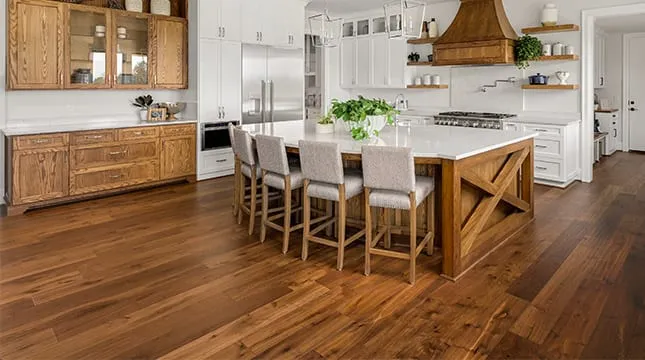 In addition to design consultation, we also offer hardwood floor installation, sanding and refinishing, staining, and repair and restoration services. Our team utilizes high-quality materials and state-of-the-art equipment to ensure the best results. Contact us today to schedule your free, in-home estimate!
Hardwood Floors Installation Carbondale IL
Want a way to add instant beauty and value to your home? Hardwood flooring may be your best option! From one room in your home to every room in your home, our team will provide professionalism and personalized service throughout the installation process. We utilize the highest quality materials that will last for a long time when maintained properly over their lifespan. Work with us to get the new, beautiful wood floors that you always wanted. We make sure that all manufacturer specifications are met before installing your wood floors. We provide the following wood flooring options:
Unfinished Flooring
Prefinished Flooring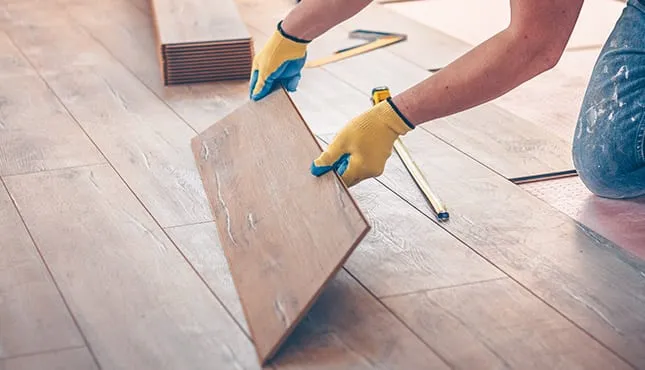 Engineered Flooring
Laminate Flooring
Solid Flooring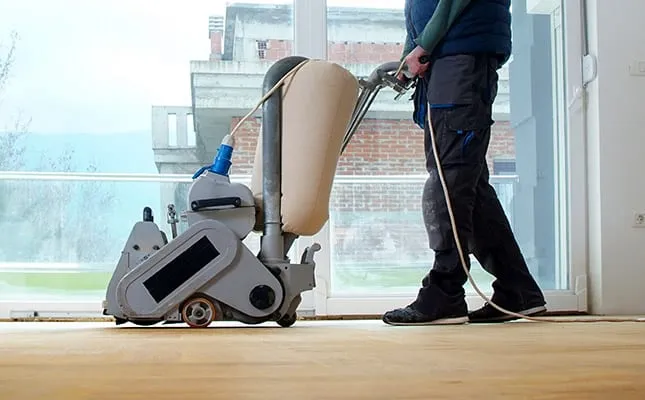 Semi-Gloss Finishes
Gloss Finishes
Hardwood Sanding & Refinishing Carbondale IL
Over the lifespan of your floors, they'll sustain scuffs, scraps and other damage. However, the beauty of wood floors is that they can be refinished, returning them to a like-new condition that you'll be able to enjoy all over again. We utilize the best tools and equipment to ensure the least amount of mess and to make sure that all projects are completed in a timely manner. We can provide custom finishes and stains to update the style of your floor over its lifetime. We provide the following finishes:
Oil-Based Polyurethanes
Low-VOC, High-Durability Waterborne Finishes
Zero-VOC Finishes
Matte Finishes
Stain Finishes
Hardwood Staining Carbondale IL
Hardwood flooring can always be stained to change the color and style of the floors. We provide a wide variety of stains and finishes to help you achieve the look you want throughout your home. We provide the following floor staining solutions:
Creative Artistry
Custom Color Options
Variety of Finishes
High-End Brands
Green Products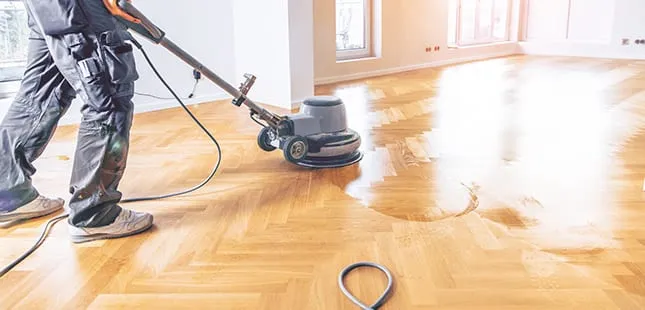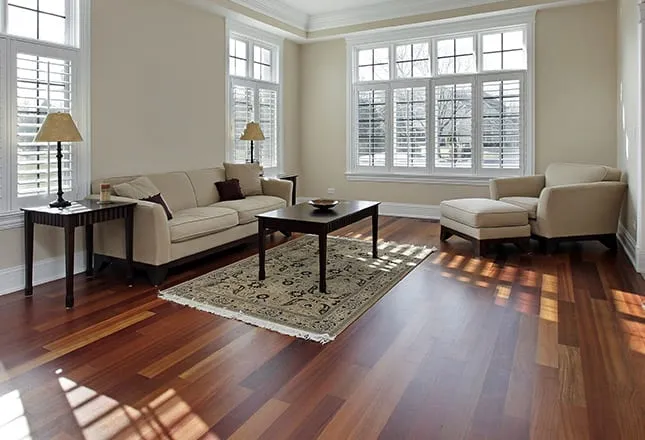 Hardwood Repairs & Restoration Carbondale IL
We provide repairs and restoration work for the most common causes of flooring damage. Read below about the different types of flooring damage, and call our staff for a free consultation for your flooring damage and free cost estimate!
Cupping: This occurs when the sides of the flooring curve upward and are higher than the center of the boards, creating a concave shape. This problem can usually be reversed.
Warping: Warping is similar to cupping but is far more server. This usually involves the floor boards popping off of the subfloor. This can affect all types of wood and is usually a product of humidity fluctuation or water vapor in the air. This can be prevented if caught early.
Mold: When hardwood floors are damaged by water, mold spores may grow due to wet, damp areas just underneath the floor boards. The mold may spread and grow, causing a health hazard, if it's not dealt with right away.