The Specialists for Hardwood Floors in Marion IL
Free Consultations – On-Site Estimate
New Hardwood Floor Installation
Engineered Flooring
Sanding – Stripping – Polishing Hardwood
Hardwood Floor Refinishing & Recoating
Screen Buffing & Coating
Custom Staining – Screening
New Wood Floor Installation
Pre-Finished Engineered
Unfinished Flooring
Sub-Floor Preparation
Carpet Removal & Disposal
Floor Staining
Flooring Repair
Floor Stripping
Damaged Boards Replacement
Base Shoe Installation
Stair Installation
Stair Refinishing
Waterproofing & Restoration
Floor Maintenance
Dance Floors
Gym Floors
More…
Design Consultation for Hardwood Floors
If you're considering installing new hardwood floors, there are many important factors to keep in mind. Unless you have prior experience, you may miss small details when planning a refinishing, restoration, or installation of hardwood flooring, which can result in dissatisfaction with the final product. To avoid this, we offer a free design service to ensure complete customer satisfaction.
Our team in Marion, Illinois has helped thousands of local customers upgrade their homes with beautiful hardwood floors, and we provide the knowledge and personalized service needed to help you make the best decision.
What to expect from a design consultation
Complete Assistance: We provide comprehensive assistance from beginning to end, answering any questions, and ensuring that you're comfortable with the chosen design. Our goal is to ensure that everything fits your style and budget.

Personalized Service: We understand that not everyone's home or style tastes are the same, which is why we provide personalized service. We ensure that your ideas are heard, utilized, and incorporated into beautiful hardwood floors.

Custom Design: We know you want flooring that's unique to you, which is why we provide a custom design that utilizes everything we discuss in our consultation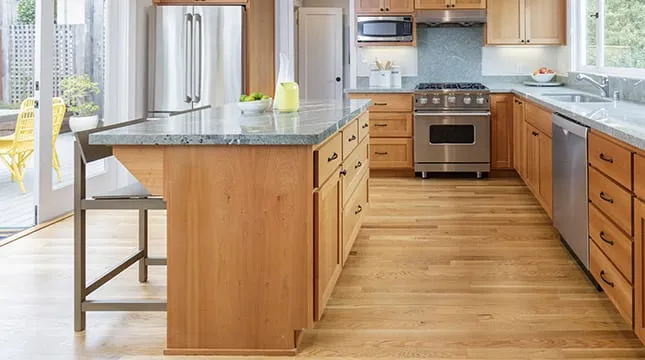 SCHEDULE YOUR FREE, IN-HOME ESTIMATE!
Hardwood Floors Installation Marion IL
At our company, we provide superior service when it comes to hardwood installation, utilizing quality materials that will last for years when properly maintained. We're sure to see that all manufacturer guidelines are met, conducting moisture and humidity testing prior to installation. We provide a variety of hardwood flooring options, including unfinished, prefinished, solid, engineered, and laminate flooring.
Unfinished Flooring
Prefinished Flooring
Engineered Flooring
Laminate Flooring
Solid Flooring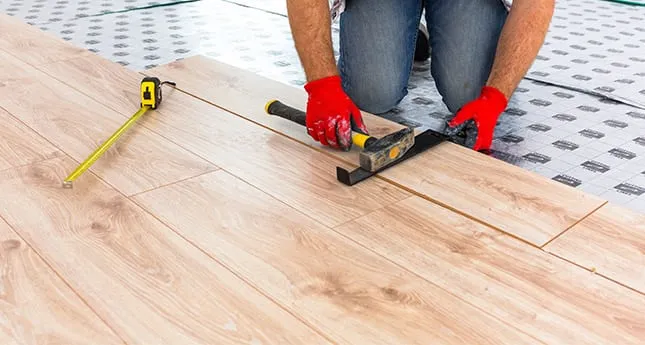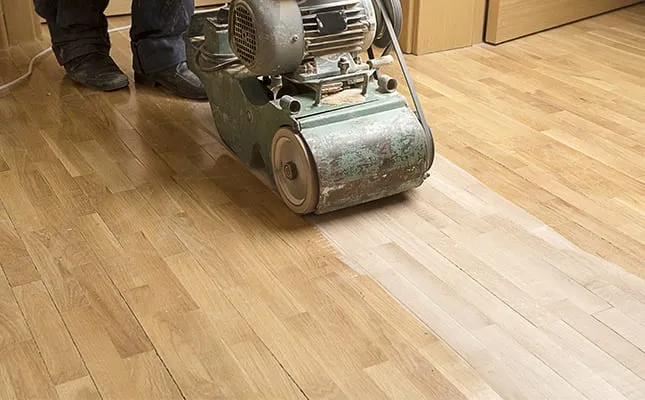 Hardwood Sanding & Refinishing Marion IL
When it comes to your hardwood floors, they may sustain scuffs, scrapes, and other damage over their lifetime. However, the beauty of these types of floors is that they can be refinished as many times as needed. Our team utilizes the best tools and equipment to provide a flawless finish that creates minimal mess in your home. We offer a variety of hardwood finishes, including oil-based polyurethanes, low-VOC, high-durability waterborne finishes, zero-VOC finishes, matte finishes, stain finishes, semi-gloss finishes, and gloss finishes.
Oil-Based Polyurethanes
Low-VOC, High-Durability Waterborne Finishes
Zero-VOC Finishes
Matte Finishes
Stain Finishes
Semi-Gloss Finishes
Gloss Finishes
Hardwood Staining Marion IL
We also provide a wide variety of stains and finishes to help you achieve the look you want throughout your home. Our floor staining solutions include creative artistry, custom color options, a variety of finishes, high-end brands, and green products. We guarantee our service and strive to provide customer satisfaction with every job we complete.
Creative Artistry
Custom Color Options
Variety of Finishes
High-End Brands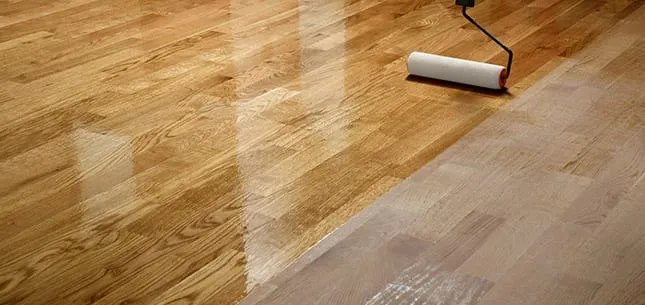 Green Products
GURANTEED Service
Hardwood Repairs & Restoration Marion IL
Finally, we provide repairs and restoration work for the most common causes of flooring damage, including cupping, warping, and mold growth. Call our staff for a free consultation and cost estimate today!
Cupping: This occurs when the sides of the flooring curve upward and are higher than the center of the boards, creating a concave shape. This problem can usually be reversed.
Warping: Warping is similar to cupping but is far more server. This usually involves the floor boards popping off of the subfloor. This can affect all types of wood and is usually a product of humidity fluctuation or water vapor in the air. This can be prevented if caught early.
Mold: When hardwood floors are damaged by water, mold spores may grow due to wet, damp areas just underneath the floor boards. The mold may spread and grow, causing a health hazard, if it's not dealt with right away.